UP Greek Tourism at the Reload Greece Conference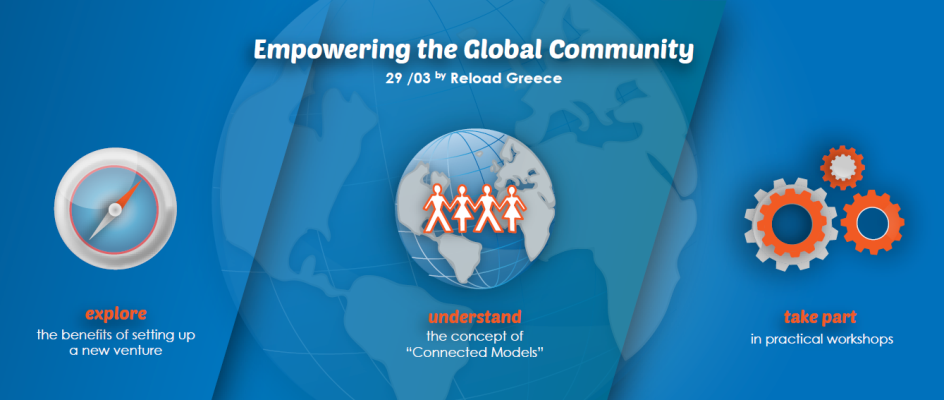 Up Greek Tourism will participate in the Reload Greece Conference in London, on March 29, 2014.
Katerina Spetsiou, the head of our London campaign, and Stathis Haikalis, co-founder of Up Greek Tourism, will give a talk on exploring the different ways in which diaspora can participate to change mentalities at home and abroad and contribute to economic and social impact.
This year's conference theme, "Empowering the Global Community", will highlight the role that the global community can play in shaping the future of Greece. Looking at "Connected Models", models that are global in their location or approach yet deliver impact in Greece, the conference will showcase new ways in which we can all make an impact in Greece either from home or abroad. The conference makes a strong case for the advantages of undertaking a venture or social impact project not in spite of its connection to Greece but because of it. "Connected Models" are a way for the global community to simultaneously tap into the potential of Greece's resources while also contributing to its future.
Reload Greece is the Hub of Greek Entrepreneurship in London seeking solutions that offer economic growth and social impact in Greece. It started as an initiative by young Greeks to help Reloaders "Innovate their way back home". Following the lead of successful Greek entrepreneurs they educate Reloaders about the entrepreneurial mindset, inspire them to develop their own ideas, and support them in bringing them closer to realization.
Visit reloadgreece.com for more info, full schedule and tickets to the conference.
Tags: Conference, Greece, London, Reload Greece, Stathis Haikalis, Tourism, UP Greek Tourism
This article was written by UGT Team